Meet Our Team
The experience of seeking emergency help for psychiatric and emotional difficulties can sometimes be almost as frightening as the problems themselves. Often, individuals and families in distress do not know where to turn for help – and may be afraid that there are no good solutions. At Eastside Psychiatric Hospital, our commitment is to provide effective, rapid solutions for the problems caused by acute phases of psychiatric issues – and to do so in a caring, compassionate way. The Eastside team is here to help. Eastside Psychiatric Hospital's clinical staff is a multidisciplinary team of highly qualified, caring, professional, dedicated staff ready to support you and your family in the most stressful times. Our staff includes experienced licensed psychiatrists, psychologists, registered nurses, social workers, a registered dietician, mental health assistants and patient care liaisons. The treatment team is experienced in diagnosing and treating acute psychiatric, behavioral and emotional issues from late adolescence through retirement. The caring professionals at Eastside Psychiatric Hospital know that even the largest and most overwhelming problems can be successfully treated and handled – as long as they are handled with care.
---
Anita Martin, BS, ME
Patient Care Liaison
---
Anita Martin, BS, ME, holds a Master's of Education (summa cum laude) from Florida A&M University. She has worked as an educator and clinician with individuals in recovery from brain illnesses for over twenty years, including jobs at Apalachee Center as Performance Improvement Specialist, Baker act Coordinator, and Supervisor of the Evaluations and Admissions Unit.
In 2011, Ms. Martin, wishing to return to direct patient care from her administrative work in the Performance Improvement Department, became the first Patient Care Liaison at Eastside Psychiatric Hospital, a job created for her to ensure that hospital patients receive the highest levels of attention and care. In this role, Ms. Martin works with clients every day to make sure that they get the best out of their stay at Eastside Psychiatric Hospital.
---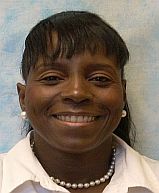 Susan Horton, ARNP
Medical ARNP
---
Susan Horton, Medical ARNP, began her career as a Licensed Practical Nurse. She received her Master of Science in Nursing from the University of South Alabama, and holds a Post Master of Science Certification from Florida A&M University. Ms. Horton has over 20 years of experience in the medical field. She has worked in various medical and clinical facilities throughout Florida. Ms. Horton has received numerous honors and awards including Outstanding Patient Satisfaction Award from Orlando Regional Medical Center.

---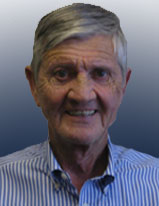 Thomas Thieman, MD
Psychiatrist
---
Thomas Thieman, MD, is a licensed and Board-certified psychiatrist, who holds a diploma in Psychiatry and Neurology. Dr. Thieman completed his residency in Psychiatry at Topeka VA Hospital in Topeka Kansas. He has served as the Medical Director for various Community Mental Health Organizations. Overall, he has provided medical direction and direct patient care for the following programs Child Crisis Stabilization Unit, Crisis Stabilization Unit, Detoxification Unit, Substance Abuse Residential Unit, and Mental Health Halfway House. His professional affiliations are Florida American Psychiatric Association; Psychiatric Society, Pasco County; Medical Society, Florida Medical Association; and Rotary International. In addition to his professional career, he has served in the United States Army as a Battalion Surgeon-Captain.

---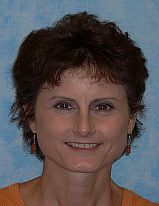 Judy Ognibene, M.D.
Psychiatrist
---
Dr. Judy Ognibene is board certified in psychiatry, as well as neurology. She graduated with her medical degree from Texas Tech University School of Medicine and completed her residency in psychiatry at the University of Kentucky Medical Center.
Dr. Ognibene has had clinical privileges to practice Medical Management, Psychopharmacotherpy, Psychiatric Evaluations, Psychotherapy, Evaluation and Providing Testimony for Civil Commitment, as well as Evaluations for Criminal Courts. (I could also mention her publication and presentations she has given)
Dr. Ognibene has returned to work at Apalachee Center, having worked here before from 2008-2010.

---
Natalie Lawson, RD, LD
Director of Dietary Services
---
Natalie Lawson, RD, LD, is a registered and licensed dietitian who has worked in the health care field since 2000. She graduated from the University of Mississippi with a BS in Dietetics, and has worked as Clinical Dietitian for St. Joseph Hospital in Augusta, GA, and as a Registered Dietitian for the Health Management Institute in Tallahassee.
Since 2005, she has worked for Apalachee Center as Director of Dietary Services for Eastside Psychiatric Hospital.
---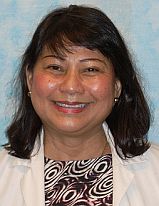 Lourdes Quiray, M.D.
Psychiatrist
---
Dr. Lourdes Quiray is board certified in general, child and adolescent psychiatry, as well as neurology. She completed her residency at Connecticut Valley Hospital. Dr. Quiray has been working in the Psychiatric field since 1993.
Dr. Quiray's professional memberships include the American Psychiatric Association, the American Medical Association, the American Academy of Child and Adolescent Psychiatry and the Association of Philippine Physicians of Florida Panhandle, where she served as Vice President in 2012.

---